About us
"Fonmoney is set to revolutionise the remittance market!"
Our story
We founded Transpaygo with the aim to improve the way to send money abroad. We want to serve everyone with easy, affordable transfers.

The Fonmoney portal to send international top-ups was launched in 2013. Encouraged by the warm welcome for our product, we decided to venture even further. In 2015 we obtained a payment institution licence for money services from the UK FCA.

For the rest of the European Economic Area, the financial service is provided by Mi Envío Entidad de Pago, S.L., with registered office at Avinguda de Francesc Cambó, 17, 1st floor (08003 - Barcelona). Mi Envío is registered with the Bank of Spain under reference number 6926, as an authorised financial institution.

The Technical service is provided by Fonmoney GmbH, located at Alser Strasse 21/6, 1080 Vienna, Austria.

As of 2016 we offer three different services to send money home: bank account transfer, mobile top-up and cash-out. Our team is a broad mix of former bankers, mobile developers and scientists representing more than ten nationalities. We firmly believe that working with local banks and partners will make ours the best service available on the market.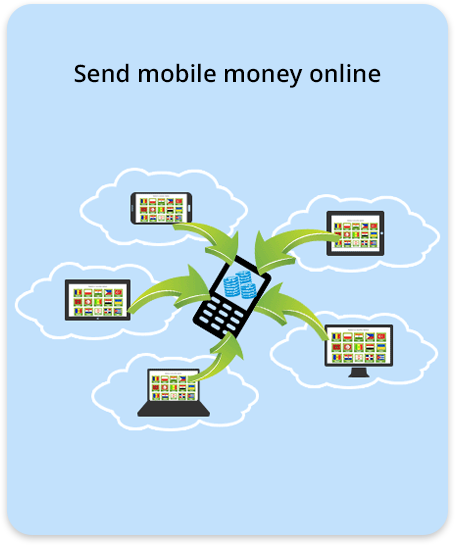 High Performance
Average number of top-ups sent
around the world in 2014
Our Languages
Fonmoney communicates in
its customers languages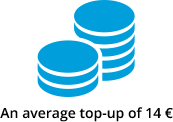 Every little bit counts
Even a small amount
is helpful

All over the World
Customers from over 130 countries
send top-up around the world

Worldwide
We have customers from all over the world.

Security
Fonmoney has the highest possible security standards
Team
"Talent wins games, but teamwork and intelligence wins championships."
Michael Jordan
Mirko - CEO
Mirko is an experienced entrepreneur. He is always ensuring that Fonmoney is moving forward, and keeps the company innovative.
Matthias - Director of BD & IR
With his entrepreneurial spirit and passion for making Fonmoney a success, Matthias helps us connect with our partners and investors.
Fonmoney: The act of sending money home. Our slogan guides us in the both the company's and product development. We want to set a new standard in the international money transfer industry. Our aim is to simplify the process and make the act of sending money home affordable. Globally, the mobile phone is the most widely used device, and as such we see it as the cornerstone of this evolution.
Board of Advisors

Stefan Schneider - CEO Floor 13
Stefan is a serial entrepreneur and investor who can look back on many years of operational experience as the CEO and president of several companies in different segments such as machine building, automotive, real estate, web and other. After his first exit in 2003, Stefan decided to take an active role as a business angel and investor. Since 2006, Stefan has been running his investment company FLOOR13 in Stegen am Ammsersee. He understands his role as a strategic advisor and partner, trying to get into the necessary detail of each of his investments. Meanwhile, FLOOR13 holds 14 investments located in Austria, Germany and the US.

Thomas Kicker - VP BD Deutsche Telekom
Thomas is a senior executive with 14 years of experience in various management roles within the telecommunications industry, particularly in Business Development, Strategy, Marketing and Sales. He moved to Silicon Valley to lead Deutsche Telekom's Business Development and Partnering divisions in the U.S.. For the previous four years, Thomas acted as Chief Commercial Officer for T-Mobile Austria, responsible for Sales, Service, and Marketing in the B2B and B2C sectors. Prior to that, he worked for KPMG and A.T. Kearney across Europe for five years.

Paul Niel - Managing Partner Lhotse Consult
Paul is an active venture investor and entrepreneur. Interested in non-linear trends of technology, he is an early stage investor in Fintech companies as well as advisor for GOWI - Green our World Industries. A graduate of Singularity University, Paul is its ambassador to Hong Kong, as well as a member of the Exponential Organisation Expert Network. Previously, Paul worked at JPMorgan and Goldman Sachs in London and Hong Kong for twelve years.
Armin Handler - Head of Institutional Sales Raiffeisen Bank International
Armin is senior executive in Finance and Investment Banking with expert knowledge in Fixed Income and Foreign Exchange. He currently runs Global Institutional Sales at Raiffeisen Bank International in Vienna. Previously, Armin had a distinguished career in London, having worked in Fixed Income Currencies and Commodities at JPMorgan and Goldman Sachs in London for twelve years.
Join Our Network of Resellers
If you are interested in selling mobile top-ups through your site or shop,
contact us here!